Our quality assurance testing services ensures overall health of your software product and maintain a complete life cycle of your product. We monitor all the important activities included in all round taking care of your software product.
Your web developed products should be having appropriate amount of content and relevant too. Therefore, each web development service needs a verification on its content as well. We are one of the authentic and genuine brand for content supervision as well.
Services Offered by Us
We offer wide range of processes followed under software testing scenario. If one method doesn't suit your software requirements, then we opt for another method for fulfilling desired results at your end!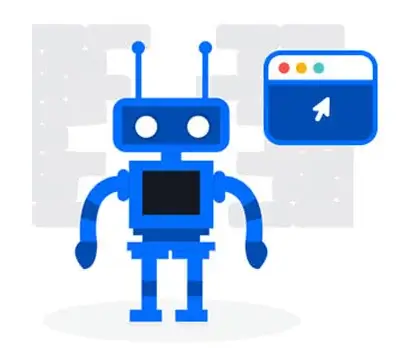 Types of Our Software Testing Services
We provide some of the finest services under software testing which aptly suits your needs:
Automated Testing
Automation testing takes care of almost even the minutest faults and loopholes occurred during the execution of your software. There is no need of writing test cases for automation testing. Our automation testing seeks solution at the quickest targeting the exact nerve causing the main problem during implementation stage.
Web/Mobile/App Functional/UI Testing along with data verification displayed on the front -end.
Mobile functional and UI Testing. We test for the following interfaces: web-based, hybrid or native iOS or Android applications.
We also inculcate desktop Testing to strengthen the connection between software development teams and the end-users.
Performance Testing is much vital step to ensure that your system meets all the performance criteria.
If your software is made to hold massive amount of data, then Database Testing must be conducted on time, for faster data verification or multi-thread automation development
Manual Testing
Manual testing consists of writing of specific user test cases for each functional task to be carried by your software. Manual testing ensures overall smooth performance of the developed software before launching it in the market.We thoroughly test your site's functionality, compatibility with a wide variety of operating systems and browsers, and approve its content.
Usability Testing based on ISO standards to check out how user-friendly your software system is.
Security is one the prime feature for today's application development process. Application Testing includes Mobile Security Testing, Web Security Testing, and API Security Testing.
Compliance Testing that comprises both industry compliance and process evaluation testing.
Database Testing to verify data migration and quality.
Our Techniques Used During Software Testing
Equivalence Partitioning Method
Boundary value Analysis
Cause/effect Analysis
Exhaustive Testing